Get to know Bonnie Neubauer…
Bonnie is a late-bloomer who didn't discover her creativity until she was in her mid-thirties. Now in her fifties (yikes!), her inventive energy enables her to continue to be a kid at heart, leaving creative sparks wherever she goes. In 1997, Bonnie met her husband-to-be, Gil,in a writing group. In 2000 they got married at the same Borders Books & Music store where they met. They currently live in a crowded apartment in suburban Philadelphia with their two famous cats (because they were on the cover of a Hallmark Greeting Card), Booger and Coolio. Bonnie is the inventor of 

Story Spinner

 which generates millions of creative writing exercises either online or with a carry anywhere, handheld version. She is the author of two books published by Writer's Digest: 

The Write-Brain Workbook, 

366 Exercises to Liberate Your Writing and 

Take Ten for Writers, 

1000 Inspiring Exercises to Generate Ideas and Stimulate Your Writing in Only Ten Minutes a Day. She presents fun, funny, and motivational writing workshops to writers of all ages and levels. Bonnie has turned one of her hobbies, inventing Halloween costumes based on word plays, into a downloadable eBook called 

Punny Cotumes

, 252 No Sew, Easy-to-Make Costumes Guaranteed to Elicit Groans. Visit her website, 

www.BonnieNeubauer.com

, to 

download the eBook

, try your hand at millions of 

free writing exercises

, and discover 

tips and tools to keep writer's block at bay

 and build your writing 

momentum

.  
Let the conversation begin!
Who inspires you and how are you a bit like them?
I am inspired by people who live their quirky creativity to its fullest. A good example would be Will Shortz, NPR's Puzzlemaster and also editor of the NY Times Crossword. He embraced his interests and ran with them, creating a life of creativity that he shares with millions. 
Where do you get your ideas?
I always say that my ideas come from the equation 1+1=3.  I add 2 things together that are familiar and come up with a brand new 3rd thing.  That 3rd thing is a new idea. Some of the ideas take on a life of their own, but most just entertain me for a moment or two and then fizzle out. I record all of them in a journal, giving them all a life in writing.
What advice would you give young writers?
Just do it! Whatever creative outlet appeals to you, simply try it. Don't let the opinions of others get in the way. Let your creative expression flow from you.  And don't ask for feedback from others unless. Embrace your creativity, practice it in some way every day, and when you are ready… then you share it with the world. 
What was the weirdest food you've ever eaten?
I am not a very adventurous eater. My husband and best friend joke about how all my favorite foods are beige in color. 
What do you consider to the most valuable thing you own?
I am a total iphone addict. So if I had to pick a tangible item that is valuable in terms of its use and entertainment value, this would certainly be it. When I accidentally tossed my first iphone into the washing machine while in a pants pocket, I actually had a panic attack and started to hyperventilate. I know it's nuts, but having a computer with me at all times feels safe and reassuring. 
What is the best writing advice you've ever received?
"Anything is possible one stroke at a time."  It's the slogan for a wonderful art/doodling method called Zentangle. Check it out! 
What would you like your life to look like in ten years?
I would like to have an administrative assistant who helps me follow through with all my ideas; a chef to cook healthy meals; and someone to clean and keep up with the household dust and cat hair so I don't have to worry about asthma and allergies. And if I can't have that, I would just like to be in good health and to wake up happy each morning. 
What do you do to recharge your creative batteries?
Creativity is a cycle and requires input and output. When I have exhausted all my output, I read books and magazines, listen to new music, watch movies, take a class, surf the net, wander through book stores, collect rocks and fossils and shells, do puzzles, and play lots of board games. Inevitably, after this type of immersion, some new idea comes along and once again I am off and running. The hardest part is recognizing the cycle and embracing what most people might see as downtime or even writer's block. 
What book was the easiest to write? Hardest?
All 3 were easy since they were outgrowths of my hobbies – running writing workshops to motivate others and inventing silly word-play Halloween costumes. 
Do you let anyone read your work-in-progress? 
To me, the act of creation is like being in a lush Garden of Eden. I really enjoy being there alone so I don't share with anyone until I feel the work is complete. 
What element would you add to your writing space if money wasn't an issue?
I would build a timber frame studio and make it a 6- or 8-sided building complete with windows on every wall, a mini kitchen, full bath, waterfall, sunken fireplace, comfy reading chairs, drawing table, a huge desk with a brand new computer, table for each work-in-progress, and tons and tons and tons of bookshelves. 
What is your secret talent?
I have double-jointed thumbs! 
What's one rule you're dying to break?
"Do not walk on grass" signs. I really love the feel of grass under bare feet and feel offended when people restrict that.
If this was your last day on Earth, what would you do?
Feed my cats, tend my garden, eat all the raspberries growing in the backyard, and then get into bed with my husband and then stay there until the end, snuggling, hugging, and (hopefully) laughing. 
What initially drew you to writing?
I never liked to write and then one day (when I was in my mid-thirties) I spoke with someone who owned a greeting card company. Something possessed me to ask if I could write cards for him and after a bit of persistence on my end, he finally said yes. From that moment on I fell in love with writing and the entire creative process. And from that moment on I discovered true happiness.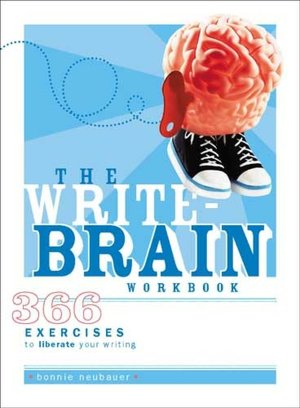 If you could spend a vacation with three authors, who would they be?
If we can pick dead people, I would like to meet Helene Hanff, author of 84 Charing Cross Road, the most entertaining and platonic love story ever written; Allan Sherman, wit and writer of funny parody songs and most famous for Hello Mudda, Hello Fadda; and Harry Chapin who was the foremost storyteller in song and an amazingly generous soul.  All three are very clever, funny, and warm-hearted which would make for a really stimulating, yet comfortable, time.
Daily word count?
I like to count steps when I walk up them, but I never count words, so I have no clue.